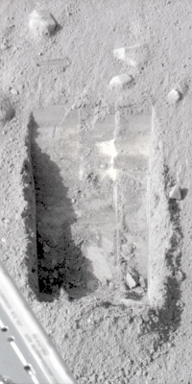 Por fin una de las noticias mas esperadas de los últimos tiempos parece confirmarse: La Phoenix Mars Lander ha encontrado hielo hecho de agua en Marte.
El primer sitio donde lo he encontrado ha sido en el Twitter de la nave que el equipo de la NASA mantiene simulando que es la propia Phoenix quien escribe:
Are you ready to celebrate? Well, get ready: We have ICE!!!!! Yes, ICE, *WATER ICE* on Mars! w00t!!! Best day ever!!
Y despues ha dado las gracias al equipo:
Kudos go to the science and engineering teams that sent me here. Great choice of spots. The cool news is here too at www.nasa.gov/phoenix
Básicamente: en los restos que quedaron en el suelo tras una toma de muestras había unos cristales brillantes que inicialmente se tomaron como algún tipo de sal cristalizada. Pero pasados cuatro días los cristales han desparecido por lo que la única explicación razonable posible es que fueran cristales de hielo que se han evaporado en estos días.