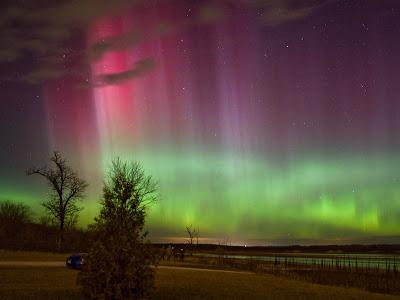 APOD (Astronomy Picture of the Day) es un servicio de NASA que presenta una fotografía astronómica cada dia junto con una pequeña explicación sobre la misma.
La foto de arriba fue tomada la semana pasada en Iowa, y aunque la aurora parezca estar casi sobre el agua, en realidad está a mas de 100 km. de altura.
Hay mas fotos sobre esta sesión en el sitio de Stan Richard, autor de la fotografia de arriba.
Tambien puedes ver el archivo de APOD aqui